Hurrah, it's Friday and we've got great plans for the next 48 hours ahead of us. Here's five of my favourite things to kick off the weekend...
Husband and I are off to Goldstone Hall this Saturday night for BFF's husband's 40th birthday bash and it is going to be AWESOME, if only because Nana has agreed to stay over and have the boys on Sunday morning so we can have a lie-in!! Am very excited!!
Speaking of Nanas, my mother actually has this sign hanging in her spare room where the boys sleep. God bless Nanas everywhere, especially on Sunday mornings when you have a hangover!
Found these pointed flats on the Next website earlier this week. Am thinking they'd look awesome with some khaki chinos...will let you know!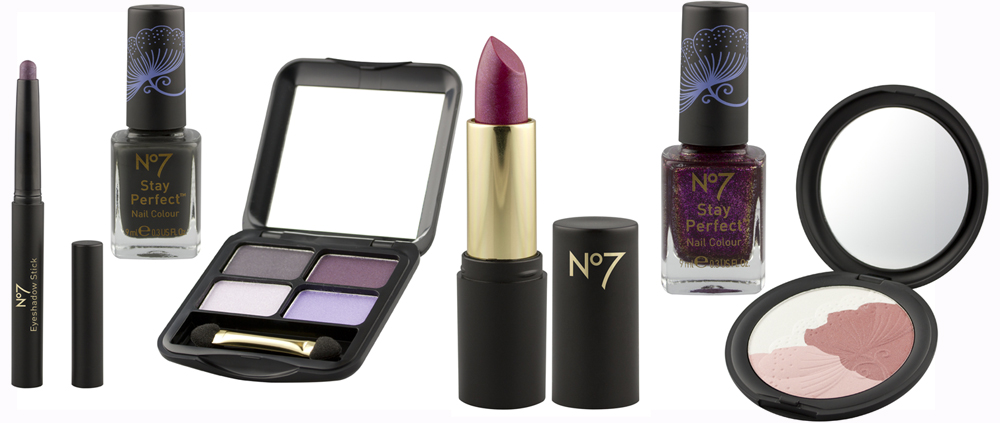 Am aware this makes me terribly old and boring, but am loving No. 7 at the minute. Headed up to the big store on the retail park last week and stocked up on body scrub and moisturisers etc... as I am determined not to look like a snake shedding its skin come summer and today I nipped in to get some new lipstick (to match tomorrow night's dress, natch) and some pressed powder. It helps that the woman in there adores Baby so keeps him entertained for the precious seven minutes he'll last before demanding we leave. I savoured every one of those seven minutes, then panicked and grabbed one of everything and ran to the till before he started to protest.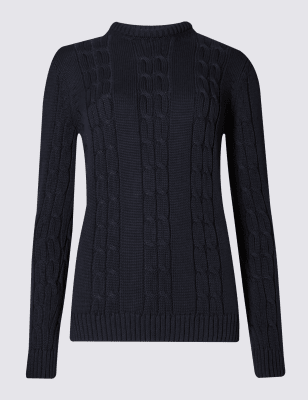 The new Archive by Alexa range launched at M&S this week and while it is, indeed, eclectic and stylish and funky and 'Alexa', it's not very 'me'. I do love this cable knit navy jumper though, and for £35 I may be convinced. Do they stock it in Telford or Shrewsbury, though? No, no they do not. Online shopping for the win, once again!
And that's it for this week. Boy has his first swimming lesson with school this morning so am watching the clock and trying to resist ringing up to see if they're back from the pool safely. Fun fact, his swimming jammers are longer than his school shorts, and he was asked to wear them in to school this morning as they head to the pool at 9am. That was a good look ;-)
Am off to see if I can get a last-minute hair appointment for tomorrow afternoon and grab some more co-codamol (have a headache that just won't quit, grr!) Have a great weekend!