Seriously? I suppose the constant bloody rain isn't helping...where the feck is summer? We had that one incredible week of hot sun and then pfft, all over. Am almost looking forward Autumn already. Sigh!
Anyway, for someone who likes to be busy, June has felt a bit 'much' really. It is a universal truth that you can spend many a happy week, hell even month, with not much on and then all of a sudden you look at your calendar and you have plans of one nature or another for the next 14 weekends. I shit you not. That's a bit overwhelming in itself, but when you then realise you're the numpty who volunteered to be in charge of organising 50% of events laid out in front of you, it makes you want to lie down in a dark room and ignore the phone.
Posh Mama and I have decided that next year we're saying 'no' a lot more often. It's an art we are going to have to perfect, though, it doesn't come easily. I wish I were one of those people who just said it, offered no further explanation and then skipped off happily to the pub for a long leisurely lunch with girlfriends instead of curling up consumed with grief, analysing the reaction you got for hours on end...before eventually ringing up and claiming you ARE free after all and actually would love to take on the ENTIRE event...Grr!
So yes, the plan for next academic year is to stand back a bit. Thing is, what with our PLA committee only having 10 members, volunteers are thin on the ground. I'll see how I get on!
The month hasn't been all thankless toil though, I did get to visit Warwick Castle with Boy's school on Tuesday.
I'd never been before and had a great time. Loads to see and do, great layout (not too big for little legs but big enough that 90 of us could zig-zag around in groups and not constantly be on top of each other...!) and really helpful, knowledgeable staff. BFF went along too and she helped out with Kindergarten class while I was with the older children (so could keep an eye on her big boy, perfect arrangement). We also kept our class Facebook page updated throughout the day to keep everyone else's blood pressure down, it's so worrying when they head off on a massive day trip when they're so young (hence why this stressy Mama went along!) So yes, I would definitely recommend Warwick Castle for a summer holiday visit, check it out.
On the way there and back, though, I had to sit next to the Headmaster which was nothing but awkward. For some bizarre reason, the man makes me incredibly nervous and I spend the entire time we're talking not listening to a damn thing he's saying, just panicking about what to say next which causes no end of issues when he asks me a question. Every damn time I have to say 'sorry, what?' like a moron. It's mortifying. At one point he offered me some KitKat and I just giggled at him like a teenage girl. Let's face it, probably won't be ask to help next time...!
And with that, the end of the school year is in sight. Boy has his first swimming gala this Friday and then he only has 9 days to go. I can't believe Kindergarten is almost over, it feels like he just started... Must not cry!
Talking of things that make us realise life is whizzing by, Toddler had to have a new car seat this week. He has been using Boy's old Maxi Cosi Tobi but the straps started to fray ever so slightly which meant, bam, out it goes. The staff at the local Mothercare were really helpful, advising us on a Britax seat that would last him from now until he no longer needs one and winner, it was 50% off in the sale. They brought it out to the car, made sure it was fitted securely, made sure all the straps were at the right height for him, checked he was happy before we drove off...such good customer service.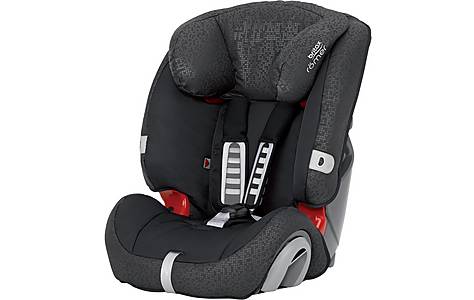 Car seat can be found
here
for bargain price!!
The only other thing I have on my mind right now is our upcoming trip to Disneyland Paris. Am trying not to think too much about the recent terrorists attacks on airports or missing aeroplanes and instead am spending my time on Pinterest googling things like this...
Who knew there were certain SHOES to wear? You won't be surprised to hear that I've ordered them!! That is, however, the only damn thing I HAVE done, really must get a wiggle on and start a list, at least. We leave in 2 weeks...!
So that was June. What a whirlwind. Husband spent a week of it in Texas, which didn't make much of a difference around here, if I'm totally honest. We visited the opticians (clean bill of eye health for all, hurrah!), this Mama attended a LOT of formal functions, we organised more school events than I'd like to remember and I finally chose the paint we're having in our master bedroom (more on that next month when it's all finished!)
Back tomorrow with my plans for July (organising one free weekend will be number 1 on the list!!) Have a lovely Thursday, everyone, and remember...