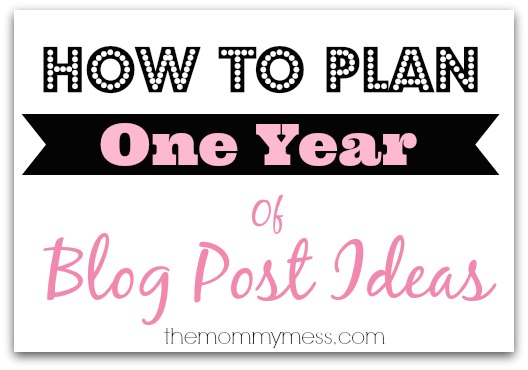 (Possibly need to read this?)
So, at the start of July I sat down and tried to make a rough plan of all the posts I was going to write and post in the coming weeks. Regularly do I find myself in a bit of a blog-slump and I'd read an interesting article discussing whether people should blog as and when inspiration came their way or if they should follow this planned-out approach...and it occurred to me that if I went with the former I would simple never sit down and write anything, ever. I am always busy, I never think I have anything of importance to say, I struggle to focus when I DO sit down at the computer... So I made a list of posts and ideas.
We're almost half way through the month and already I've missed 2 planned posts. Bugger it!
The ideal situation would be to make the plan and then write the posts in advance, scheduling them to post at certain times. I've just figured out how to do that!! But again, it's finding the time.
Anyway, here I am, and I apologise.
We are in the final few days of school and I feel a bit stressed. It seems to have crept up on me and all of a sudden I have a looooong list of 'things to do' before Thursday at 12pm. Why is it that we never have any wrapping paper, for example? And somehow, the decision to not buy the paint for our bedroom 4 weeks in advance because it would have been daft has seamlessly turned into oh crap, I haven't bought the paint for our bedroom and we fly on Friday morning... Madness.
I also realised that there's a world of swimming costumes out there, so why do I still own a Slazenger item that I hate? (I know the answer to this, it's because I currently swim, ooh, twice a year at Centre Parcs!) About the same time that I decided I needed to buy a new swimming costume for Disney or I'd die, I realised that, while I had indeed ordered Toddler a new bed and mattress and duvet cover...I had failed to buy him a DUVET! I mean, really? I despair...
So yes, tomorrow is Boy's final full day in Kindergarten and Toddler and I need to make the very most of it by ticking off 6 different jobs. Then I've got to wrangle them both to the hairdresser's house for a trim. Figured there's no real point TAKING Boy to Disney Land if he can't bloody SEE anything when he gets there??
(We're currently at this stage but blonde!)
On Thursday he finishes school at lunchtime and once I've pulled him off his teacher's leg, stopped myself from sobbing all over her and sorted the small matter of laying up lunch for 27 people (again, my own stupid fault, I came up with the idea, now I'm left organising the bloody thing!) then we are free and clear for an entire 8.5 weeks. God, I can not wait. My baby, all mine, yes!
In other news, Auntie had a great time in Cyprus and has come home with an incredible tan. I totally forgot she was going so got rather pissy when she didn't reply to my texts last week...oops! I'm not sure exactly what they did while they were away as every photo she posted of my Niece on Facebook included an iPad...?? Who knows...
Goddaughter stood up in church today to do a reading, she is FIVE, and she nailed it. Her mum (BFF) and I just sat and wept through the entire thing, waaaahh! And Boy, MY Boy, won a prize for most progress in Kindergarten class. When the Headmaster announced his name I made a weird squeaky noise like a hamster??? Then wept again. Disaster!
(Rubbish photo from my rubbish replacement iPhone while mine is getting fixed, but that's my blonde-haired genius coming down the steps...!)
And that's all really. Got a bit waylaid last night reading Kat's
blog
and instead of writing out my packing list for Thursday I wound up on M&S shopping...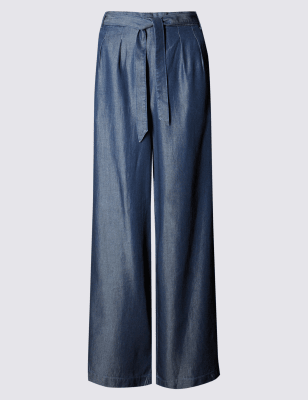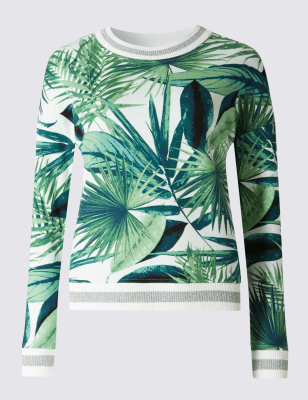 ...and somehow bought these items. LOVE the trousers, they remind me of a pair I had in high school and I'm desperate for them to arrive and fit so I can wear them with bright white trainers. And, oddly, I suspect I will hate the jumper when it comes, but I was totally drawn to it so thought, what the hell, I'll try it on. We shall see, more as it develops...
Right, Husband is out late with clients and I must go and investigate the dryer. I think I used too much softener and the smell is...just not right? Who even know too much softener was even a thing? But it's def not right so I had better go and see. Also, I have a bottle of cold, white wine waiting for me in the fridge and it's rude to keep people waiting...!
Wish me luck on my mission tomorrow, I just need Toddler to play ball and I'm winning...