Seriously, how often have I said that M&S really know their shit at the minute? If I knew how, I'd search my own blog for when I first mentioned it...but I don't, so I won't. Besides, there's nothing worse than an insufferable know-it-all who does the 'I told you so dance' whenever they're proved right. I'm not a fool ;-)
Anyway, Eleanore at
The Mumday Times
linked to a really cute cross body handbag last week (see post
here
) and lo, it was from M&S. Now, it's very similar to the JCrew one I lusted after and the Accessorize one I bought in an attempt to be frugal, so I wasn't much interested in the handbag itself BUT check out the amazing outfit it's featured with...
It's like my perfect outfit. Those jeans are like the ones I wanted from Zara last summer but couldn't get in my size (hello, deep turn ups, I love you!) I have those white trainers. I have a crossbody bag (albeit not red) and I'm always saying I need to stop wearing lightweight jumpers and branch out into new tops and blouses (if I don't say it here then believe me, I say it all the time to myself in my head!)
So last night I found myself on the M&S website having a cheeky shop. The only thing I will say, M&S, your website could do with some work. This photo above was featured in the handbag pictures but there were no links to the other items so I had to start from the beginning and scour the individual sections for each thing. #firstworldproblems
Found them all for you though and saved the links!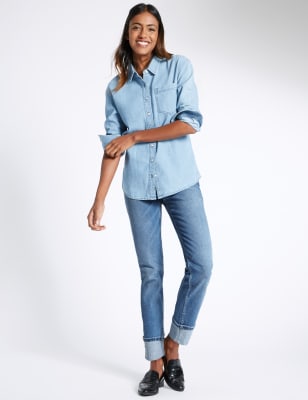 Yes, they do look like a different colour to the picture above, no, I can't explain why?? Maybe they're not the same ones... Hmm...? Get them
here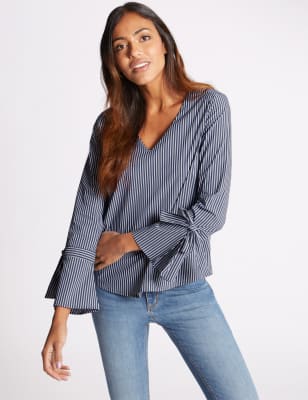 And the blouse for £25
here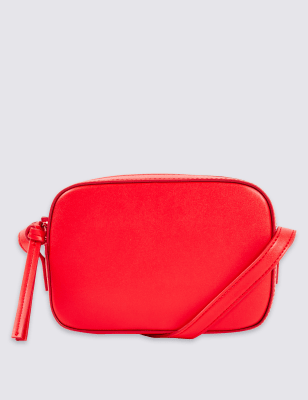 Bag
here
and only £15, so cute!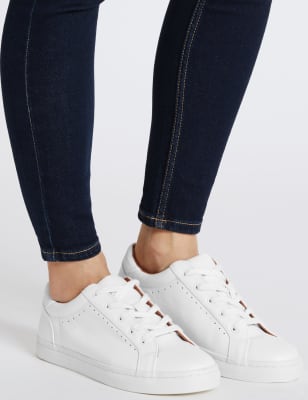 I'll let you know if they work when they arrive. The jeans are bugging me now, why don't they look exactly the same? Random...
Peak of the week, friends. See you on happy, happy Friday!!