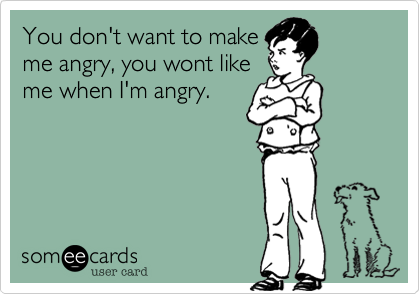 Boy is doing so well at swimming, looked into a 'Crash Course' at local pool where he will swim with school come Easter. It's held every morning over half term and there are two sessions, one for under 5s and one for children over 5 who are level 1 or 2 swimmers. Checked with his swimming teacher and she confirmed he is a solid level 1 already...so he will definitely need to be in the second class. Pool will only enrol him in the under 5 class because he is, in fact, 4. I asked what they will be doing in that class, her answer was less than satisfactory. GRRRR!!
Spoke to two people at stonemasons today about my father's memorial stone. I don't really like the computer generated design they sent over (estimate for work: £439) so had asked for a hand carved, personal, bespoke design. Expected something hand-drawn?? Next email arrives and it is a computer generated design (estimate for work: £789!!) Had to ring and enquire about the confusion. Turns out they thought I simply wanted someone to carve it by hand, not design anything unique. Well yes, of course, because I have money to burn and just thought I'd be awkward for fun. Pfft. Idiots. Needless to say, thanks to the exorbitant difference in price, we have gone back to the computer generated design, just in a more appropriate font. This process has already taken 6 weeks. Let's see how much longer it can go on for...GRRRR!!
Parent at school this morning blocked the drive because she had been planning on reversing into a space but was too slow and subsequent cars had assumed she was in the drop-off queue so had just pulled up behind her. Did she drive back around the one-way system and try again? Did she just accept her fate and let the teacher take her children out of the car? No, she sat there in her car fuming and expected 5 other people to all telepathically know what she was aiming to do and reverse back onto a main road (that currently has road works on!) I smugly watched the whole incident from inside my parked car because I am a smart person who knows that if there are only 4 parent parking spaces and you wish to park in one then you need to get to school early! It didn't effect me personally but, man, crappy drivers!! GRRRR!!
Auntie (of boys) and Niece are coming down to stay tomorrow afternoon and then Auntie is zipping off to Devon for a wedding and leaving non-sleeping, non-eating, dog-hating Niece with us for the weekend. Nana has insisted on coming to help (with her two dogs, sigh) because apparently there is no way I can manage three small humans on my own (Lord knows what she'll think if we have another child??) and Husband has absconded under the guise of decorating a friend-in-need's house. I am quite excited about looking after my tiny love bug, I adore her and so do the boys, but I fear I may have more 'help' than needed and am not sure two extra Labradors are going to ease my burden either. Combine all this with the stupid self-imposed alcohol ban and GRRRR!!
Our TV box has upped and died which means we have BBC iPlayer or DVDs. This is pretty inconsequential to me as I don't watch a lot of TV but if the boys ask me for Jake and the Never Land Pirates one more time I may scream. GRRRR!!
And finally, Husband hasn't made it home to see the boys before bed once this week. Last night he walked through the door at 10.30pm and he is what you might call rather stressed. This is all fine, he likes his challenging job and I am used to doing bedtime alone, but tonight I have had to miss Pilates because he is not here and I was really looking forward to going. GRRRR!!
Here's to Friday, hope it's a lot less growl-inducing than Thursday!