Granted, this could well be a few weeks out of date as I've only just been to pick up the post from the old house and there was quite a mound...but YAY I now have my hands on the newest JCrew catalogue and have found quite a few gorgeous things to show you.
JCrew is a bit cool, a bit funky, a bit grown up and a bit, well pretty expensive really. I've only ever shopped here when the sale was on (and currently only own one of their tshirts) but I do check out their outfit inspirations a lot and then try to replicate it from other high street stores. Sometimes. Not often. Coz I'm not cool enough. But sometimes!
Here's some of my favourite images from the latest catalogue...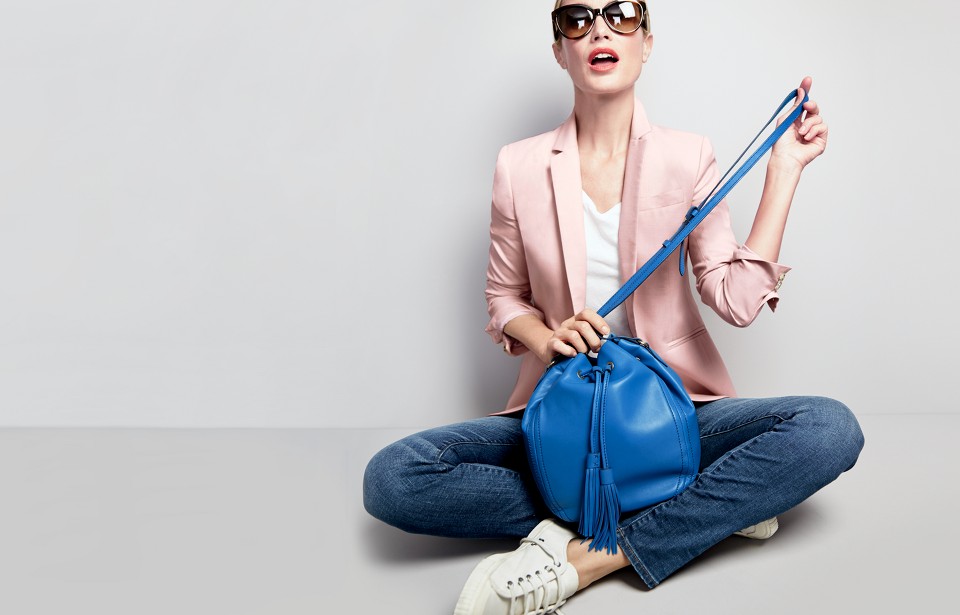 Love the blazer and trainers combo, great bag, not sure I'd be brave enough to try a pink blazer??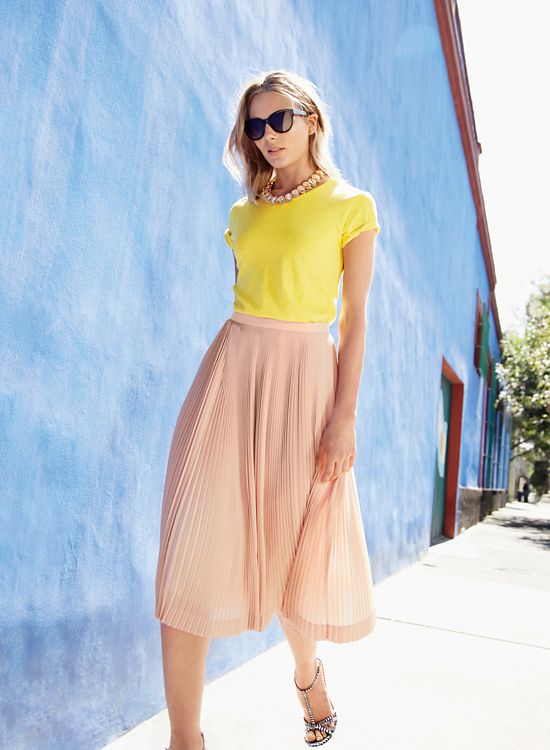 How cute would this be for a summer wedding? Totally elegant and classy and so-not-the-bog-standard-Coast-dress (disclaimer: I love the bog standard Coast dress, just sayin'!)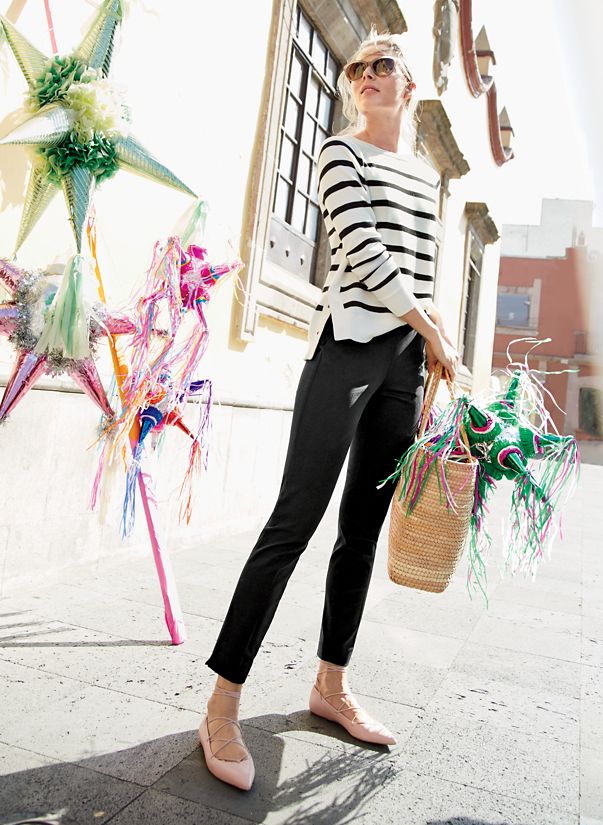 Am in the market for some black capri trousers and am also noticing nude ballet pumps everywhere...roll on Spring!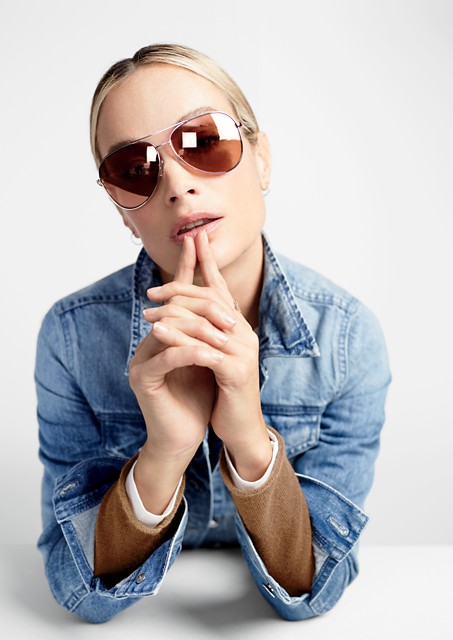 Am STILL lusting after some Aviators but every time I try some on I chicken out and walk away...I'm just not sure they suit my face shape?? Which is a shame, coz I love 'em :-(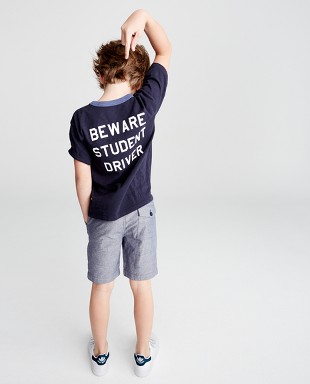 The Boys only wear blue in our house which makes shopping pretty tricky sometimes (all my own doing, I'm not moaning!) but I like this top from the Crew Cuts section. It has a speedometer on the front.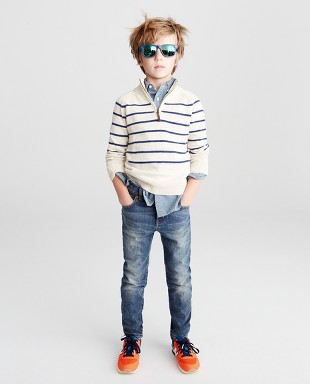 And I loved this zipper-shirt-jeans combo...could this be the year I allow Boy to wear denim?? We'll see!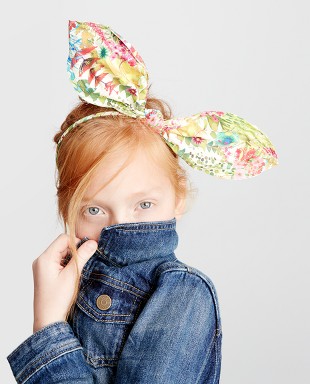 And finally, I just wanted to throw this in because, after years of mocking people who put massive bows on their daughters, this photo made my heart explode!! It's possibly (entirely probably) that it's just my ovaries talking, I want me a girl, but man that's a cute look for Easter Sunday. Ha!
That's it. I didn't take much notice of the Men's section because I don't really 'feel it' for Husband when it comes to JCrew. Nothing in there ever looks like him, you know? It's a bit 'pretty' and my Husband, while handsome, is more Crew Clothing/Patagonia/classic British Boden.
So there you have it. They've sent me a sneaky 20% discount code so I may well have a small mooch about and see what they've got to fill my wardrobe holes...but obviously I won't buy anything until 1st March!!
What about you? Are you a fan of JCrew or, like me, do you just use it for inspiration??