Nipped to Telford yesterday with BFF to collect the myriad of parcels waiting for me. The (naive, daft, ridiculous??) plan was to collect each parcel, try on the contents for her feedback and then return offending items in one foul swoop thus negating need for a return trip. Baby did not like this plan. Baby thought it a stupid plan! Baby protested loudly in the first store.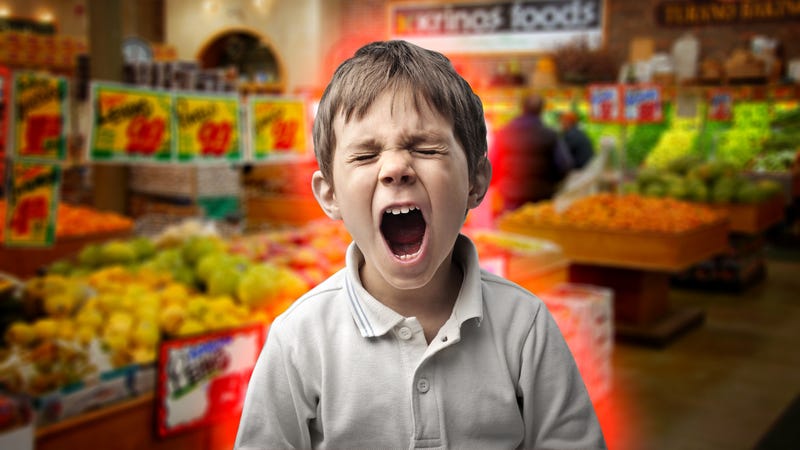 (Disclaimer: not my kid, sentiments similar!)
Needless to say, I wound up bringing everything home and trying it on once the boys were in bed. As normal!
If you remember, I had ordered two pairs of jeans, a scarf and a necklace (which was not needed but was added to the online shopping basket to facilitate free P&P and a discount code, don't ask!)
First up was the Amelie Superskinny Biker jeans in Khaki. I guess I missed the term 'superskinny' when I ordered my usual 14.
It went a bit like this...
Will probably send those back!
Next up was some high turn-ups from Zara...
which I LOVE but will prob need a 16 if I want them baggy enough after I've bastardised them in the dryer?? So they're going back too. Sigh. Haven't decided if I can be bothered to re-order in another size. It all feels like such hard work...
Yellow scarf is great. Not too Tweety Pie, just a nice flash of sunshine colour and makes me feel extremely summery so that can stay. And ironicially, the necklace that I threw in the bag to get free P&P is really lovely too. I will try and get a photo of them both later on.
In other news, Baby has come out the other side of a developmental leap and is stringing words into small sentences (albeit only discernible to his Mama!) and is addicted to dressing up. Yesterday he spent a happy hour in some butterfly wings and this morning he ate his coco pops wearing a red fireman's helmet. Love. Him!!
When we moved house we never hooked up the TV in the main bedroom. We didn't have the right piece of furniture to put it on, didn't miss it, had a 1 yr old who might have been disturbed by the noise...we just didn't bother. Last weekend we finally bought a tall unit for the corner of our room that has looked 'vacant' for a year and bam, had plonked a TV on top of it within the hour. The shame! As you know, we are pretty strict with screen time and it works for us, but the lure of Sunday morning Disney films in bed has become too tempting to resist! We christened it with some Curious George while Husband watched the football downstairs...
(Will attempt to get a better photo of that unit since it is pretty nice!)
And this was 9.30pm last night. From what little I could decipher, he was woken with cramp in his left foot, shrieked and sobbed for ages and then passed out in our bed. Husband had to transfer him across at midnight when he came up and found us snuggled together!!
(Another crap photo, I blame my phone?!)
This morning finds us with two snotty boys, one stressed out Husband headed to a big meeting at work, a tired Mama (almost 12,000 steps done yesterday, I had twitchy legs when I finally went to bed!) and lots to do.
Am off to make some posters for the PLA board at school, make some calls about the summer ball, ring the mortgage company, chase the stonemason...the list goes on and on. Auntie has already been on the phone asking the size of our slow cooker and it's not yet 10am! Am going to make another coffee and crack on. Enjoy your Tuesday, everyone, only 5 days until Spring!